This article was contributed by Dr. Bremley Lyngdoh of FCC partner WIF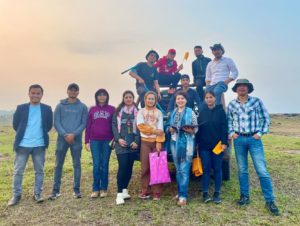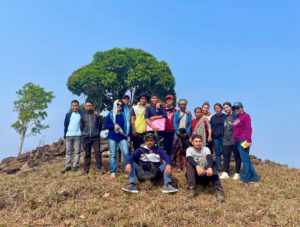 The Regeneration Meghalaya Project was initiated by Earthbanc in partnership with Worldview Impact India and the Hills Farmers' Union to finance reforestation and sustainable livelihoods in Meghalaya.
The Regeneration Meghalaya project aims to restore degraded land in Meghalaya, with millions of trees to be planted across 22,000+ Hectares of land to be restored, and millions of tonnes of carbon to be sequestered over 30 years, targeting up to 5,000 jobs to be created. The aspiration of the project is to significantly increase annual income for the landowners and farmers over the life of the project.
The project also intends to generate local socio-economic impact, prevent soil erosion, preserve and restore ecosystems, protecting topsoil and increasing biodiversity as well as augmenting carbon removal.
The Hill State of Meghalaya in Northeast India has experienced 12% decrease in tree cover since 2000. Therefore, large-scale reforestation is crucial to reduce against downstream floods and protect topsoil, to boost productivity. The project will actively reforest degraded land through Afforestation and Reforestation (ARR) combined with agroforestry and sustainable land management. This will be done through planting indigenous tree species, planting fruit, nut and medicine trees for cash crops and using correct species to enable regeneration of the forest. The project will plant a variety of tree species to ensure a resilient polyculture. They will be planted among locally adapted species, including lemongrass and vetiver grasses.
Earthbanc has selected experienced implementation partners (Worldview Impact India Private Ltd. and Hill Farmers' Shitake Mushroom Cooperative Society Ltd.) to ensure a successful project with broad benefits to the local community and the environment. The landowners and farmers are joining this project.
Earthbanc will support farmers and landowners to sell their agri-commodities from the landowners and farmers to increase their overall income, in addition to paying them carbon revenue.