This article was contributed by Bremley Lyngdoh of FCC project partner Worldview Impact Forum.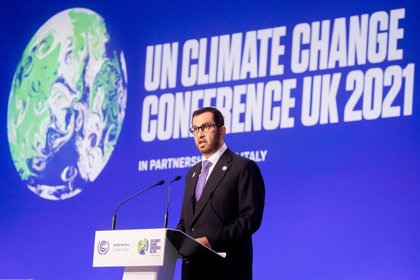 Glasgow Financial Alliance for Net-Zero reaches $130trn
Former Bank of England Governor Mark Carney appeared at COP26 on Finance Day to confirm that the Glasgow Financial Alliance for Net-Zero (GFANZ), which launched in April in a drive to unite the global financial sector in transitioning to net-zero portfolios by 2050, now represented more than $130trn in assets under management. GFANZ members are required to transition their portfolios in line with the Paris Agreement and are being pushed to work towards 1.5C rather than 2C temperature pathways. The Alliance now accounts for 40% of the world's total financial assets, up from $90trn at the start of October. These assets are managed by 450 firms across 45 nations, from all parts of the financial industry.
Nations to deliver a 'reform' agriculture policies
On 6 November, which marked Nature Day at COP26, 150 organisations agreed to accelerate the deployment of green innovations for the agriculture sector, while 45 nations have agreed to reform policies to support a sustainable food system. The UNFCCC announced a string of high-level commitments intended to create more sustainable land-use systems. A total of 45 nations have signed on to a new Policy Action Agenda, designed to help policymakers make the necessary changes to deliver a food system that is not only low-carbon and deforestation-free, but that supports farmers and others across the food chain; consumes less water and chemicals and produces less waste.
Race to Zero reaches major milestone
The UN's Race to Zero initiative was launched last year to mobilise corporate action towards reaching net-zero emissions. In joining Race to Zero, corporates commit to setting more ambitious targets in line with climate science and to using their reach to encourage climate action across their networks. This includes suppliers, customers and their respective sectors. At COP26, it was revealed that almost two-thirds of FTSE100 companies have signed up to the UN's Race to Zero campaign. Now, large UK firms participating in Race to Zero collectively represent a total market capital of £1trn and a combined annual turnover of £700bn. This is before smaller businesses, non-listed firms and businesses covered by industry collaborations, like Water UK's net-zero by 2030 roadmap, are accounted for.
Methane emissions in key nations to be cut by 30% by 2030
Back in September, the EU and US spearheaded a new Global Methane Pledge, jointly stating their intention to slash methane emissions by 30% by 2030, against a 2020 baseline. Methane is an extremely potent greenhouse gas and sources include natural gas production. The Global Methane Pledge went global at COP26. It now has backing from more than 100 of the UN's 193 member states. The Global Methane Pledge, which is supported by countries accounting for around 45% of global methane emissions, is on course to reduce emissions by more than 50 million tonnes, according to the Energy Transition Commission. However, this is still well short of the 130 million tonnes that Commission is calling to be reduced in order to align with a 1.5C pathway envisioned by the Paris Agreement.
The Glasgow Breakthrough Agenda
At the start of the week, more than 40 world leaders, including those representing the UK, the US, India, China and the EU, signed up to a new declaration aiming to deliver clean and affordable technology and solutions across the globe by 2030. The Breakthrough Agenda will assist in global efforts to halving emissions by 2030 and keeping 1.5C alive. It has been backed by nations representing more than 70% of the world's economy, including developing nations. The Agenda aims to make clean technologies to clean up polluting sectors affordable and attractive for all nations by 2030.