This article was contributed by Aurélie Rompler of Creative District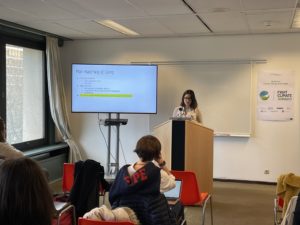 The project Collective Innovation to Fight Climate Change brought together over 20 participants for a week-long training course in Brussels regarding sustainability and climate change in March. Each participant had different experiences, skillsets and concerns and as a result the presentations they shared about what to do about tomorrow's society was truly fascinating.
Keshava Krishna-Das, student at Lancaster University and a data researcher gave a presentation regarding the situation in Europe. He bought lots of interesting information about how Covid-19 impacted our cities and what we can learn from it. The pandemic didn't just affect the lives of millions of people, for example, but also impacted CO2 emissions. In April 2020, the world registered a 16.9% drop of energy-related CO2 emissions, although quickly reached the previous year's level of emissions again.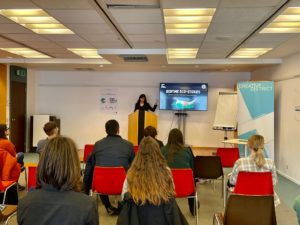 For most people, the pandemic meant there was no other option but to work from home. This undoubtedly caused many to question the carbon footprint of their homes, something which George Clake's company Just Moved In works to reduce. This unique home setup service reduces customer's environmental impact whilst improving their energy consumption. His presentation highlighted the average emissions from UK households – 40% of carbon emissions there come from homes' gas heating and poor insulation – whilst showing the possibilities for highly efficient homes with dramatically reduced carbon footprints.
Transport was another issue impacted by the pandemic and also discussed in detail at the training course. One issue, that of carbon emissions when travelling, was discussed by Natacha Laermans, the Business Development Executive at Greentripper. This innovative company has developed a quick tool to calculate the CO2 footprint of travelling and compensate its impact on the climate by contributing financially to a CO2 reduction project.
Another presentation – by Eco2Wallet founder Yodaly Sierra-Rubio – also highlighted the need to be aware of our carbon footprint. Her green fintech company aggregates debit and credit transactions into a single card for businesses or private use, with these purchases then transferred to an app that creates visibility of the environmental impact of each purchase and plants trees and seagrass in the Amazon. Both women inspired discussion around individuals' carbon footprint, which is an issue often overlooked.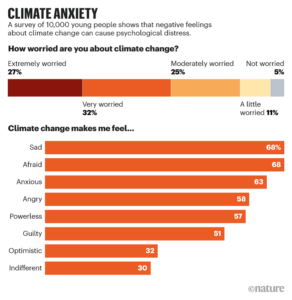 Environmental activism and awareness serves to make a difference, but it can also be problematic for younger people, with eco-anxiety a rising issue. Joana Avi-Lorie, a Portuguese researcher at the University of Edinburgh is exploring this notion in children's fiction, looking for a solution that promotes disaster resilience. Through Narrative Therapy, they can separate who they are from the problems around them, with community being key here. By working together in a fun and interesting way, children can associate action with a positive feeling instead of anxiety.
Lydia Shabong is working with younger people to raise awareness, and the 18 year old has given presentations at her school, explaining concrete solutions to fight climate change and how they can make a difference. Unfortunately many young people are unaware of what they can do to make a difference, despite being greatly concerned about climate change, and that is exactly what Lydia is trying to change. For her it's important to get climate change in as many curriculums as possible, as like course leader Bremley W. B. Lyngdoh often highlights, young generations are key in the climate fight and it's vital to give them a voice.
The week had a range of presentations all of which were fascinating, and left all who participated with food for thought. Innovative sustainability solutions, examples of activism and ideas for climate education were all presented, and inspired participants into further action and even collaboration with each other.
To see a selection of the presentations, click here.