This article was contributed by Grigoris Chatziantoniou of  FCC partner IDEC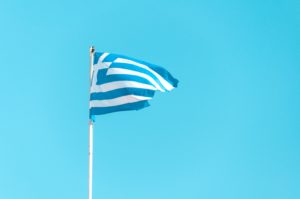 The status of "Green Transition – Environmental Upgrading of Enterprises" of the new Greek Development Law (known as Hellas 2.0) will include investment projects aimed at protecting the environment, as well as other existing business activities subject to the implementation of expenditures for energy efficiency and environmental protection measures.
The purpose of the new Greek Development Law 2022 is to strengthen investment plans concerning:
the strengthening of sustainable development and the circular economy
the adoption of technologies that contribute to the protection of the environment and the energy upgrade of business units
Eligible costs:
Construction, expansion, modernization of building facilities, special and auxiliary facilities of buildings, constructions to ensure accessibility to people with disabilities, as well as landscaping.
Purchase and installation of new modern machinery and other equipment, including technical installations and means of transport that move within the premises of the unit.
Other costs, such as consulting services, costs for innovation, costs for procedural and organizational innovation for SMEs and Large Enterprises, costs for energy efficiency measures, etc.
The minimum investment amount depends on the size of the business and is defined as follows:
for large companies the minimum investment amount is 1,000,000 euros.
for medium-sized companies the minimum investment amount is 500,000 euros.
for small businesses the minimum investment amount is 250,000 euros.
for very small businesses the minimum investment amount is 100,000 euros.
for social cooperative enterprises (Koin.S.Ep.), agricultural and urban cooperatives, producer groups and agricultural partnerships the minimum investment amount is 50,000 euros.
This funding regime comes straight after the funding program 'Environmental Infrastructures: Reinforcement οf Waste Management Facilities' that has existed since 2020. The main initiative focuses on regional development and concerns the financing of investment projects for the business utilization of liquid and solid waste, so that the waste after treatment can be re-introduced into the production cycle. They will then be reused as raw materials, materials or substances in order to serve either their original use again or other uses. Through the strengthening of companies, the aim is to reorient the business activity in the field of waste management/alternative management. It also aims to cover the value chain in modern facilities that carry out rational recycling operations in the context of utilization of recyclable and recyclable technologies in the productive fabric of the country, the enhancement of the production of products from recycled materials and the enhancement of the production of exportable products and services. In this funding program, more than 200 enterprises have already started managing climate change/sustainability solutions for their enterprises.
We are all looking forward to seeing the new Greek business plans for climate change and sustainability!