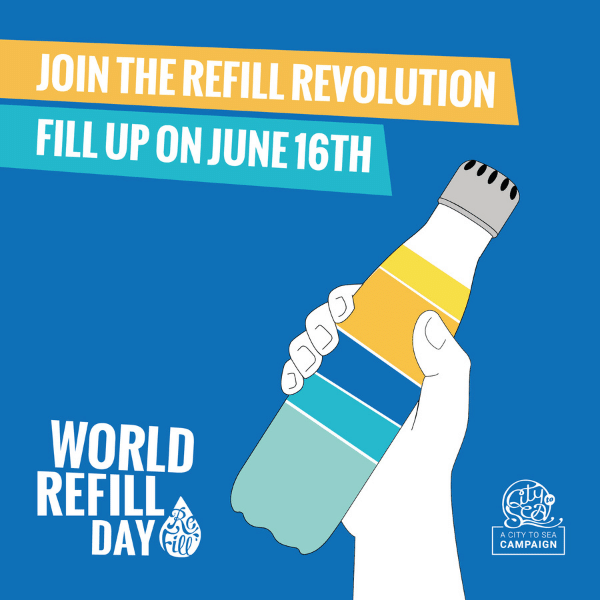 World Refill Day 2021
This World Refill Day, choose to reuse and join millions of people around the world taking action to reduce plastic pollution.
World Refill Day is a global public awareness campaign to prevent plastic pollution and help people live with less waste.  Together with our planet-protecting partners, and thousands of everyday activists around the world, we're calling on businesses, brands and governments to choose to reuse and help make single-use plastic a thing of the past.
As a global movement, we have the power to create a wave of change. By choosing to reuse, we're saving millions of pieces of plastic and sending a message to the rest of the world that the solutions to plastic pollution and the climate crisis are there – and together we can keep our environment, oceans, cities and communities plastic-free for the future.