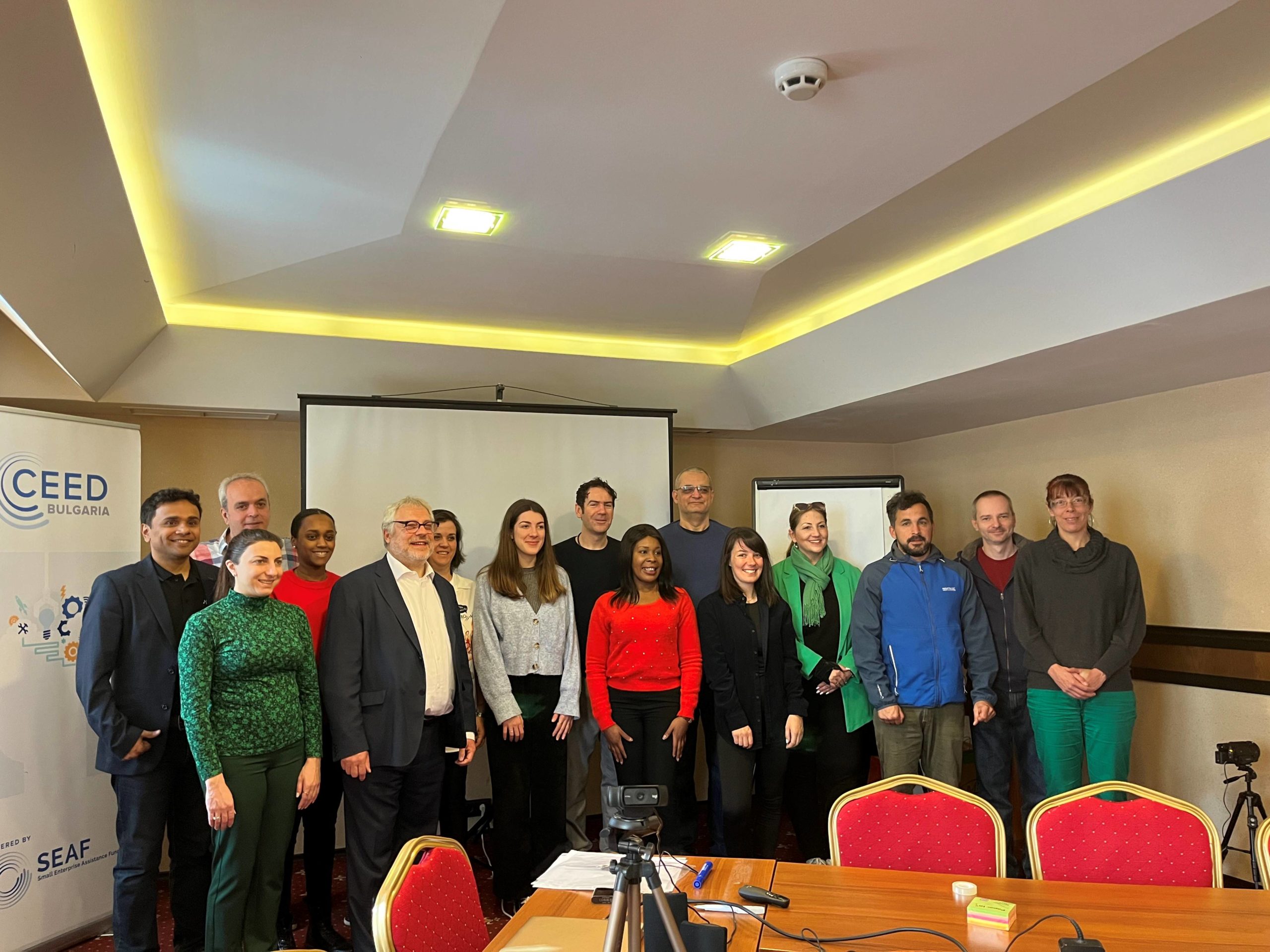 From the 27-31 March 2023 in Sofia, Bulgaria, FCC held the second training course, this time on 'Sustainable Innovation and Culture of change', where 22 entrepreneurs from 5 countries (Belgium, Bulgaria, Greece, Spain and UK) were welcomed.
The 5-day course was spent learning, discussing, and exchanging knowledge and good practises about the role and impact of businesses on the transition towards a green and circular economy. There was a particular emphasis on the growing role of innovation in business models to fight climate change, and getting a better understanding of the need for a change in mindset. Case studies of good business practises positively impacting the transition to a green and circular economy were examined and participants were able to see practical examples of how these changes can be applied.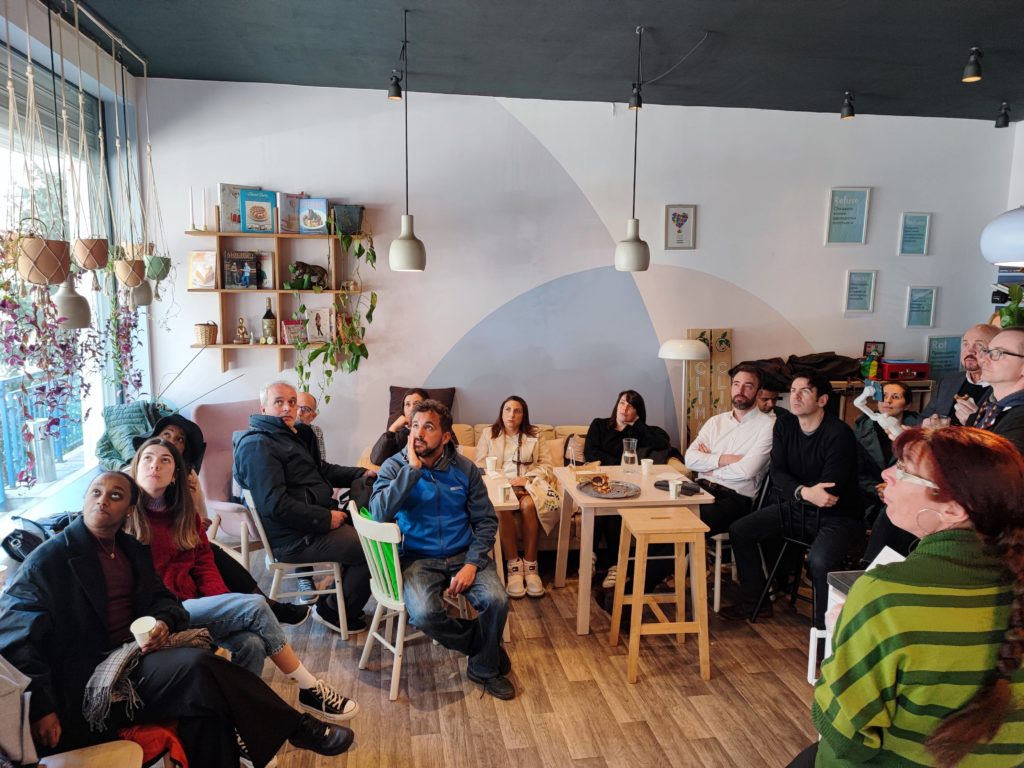 The first day focused mainly on initial introductions with some discussions on green reflections from Davos 2023 and hearing from all participants to understand their current contexts, knowledge and business needs. Moving forwards in the week, the course delved into business model innovation for sustainability and business models for a circular economy. One of the main topics was understanding how to turn climate change into a business opportunity and meetings were held with green companies, think-tanks and research organisations to share knowledge and hear about results and impact of green transition projects.
Participants also had the opportunity to visit Sofia Tech Park JSC to understand what is currently going on in this innovation ecosystem; INTEGRA PLASTICS JSC and learn about their polyolefin recycling; and Blagichka, the first zero-waste restaurant in Bulgaria. Each of these organisations shared their good practises, the challenges they currently face, and their future objectives.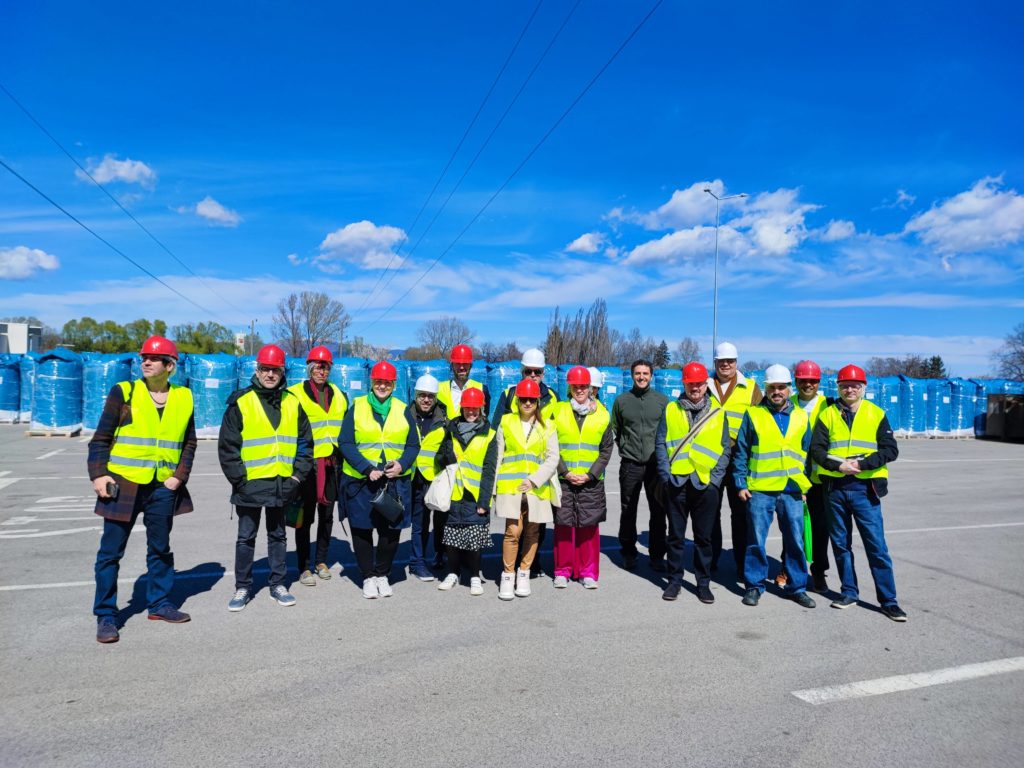 The penultimate day addressed content covered in the FCC 'Culture of change – Climate Change Manual' looking at simple practices for smaller enterprises, how to engage employees and get them to be the agents of change, as well as exploring Environmental Management Systems and the steps in developing an EMS.
By the end of the training course, all 22 participants were able to look at their current situations in a new context, taking with them the experiences and knowledge learnt in this international course and benefitting from new connections and collaborations.