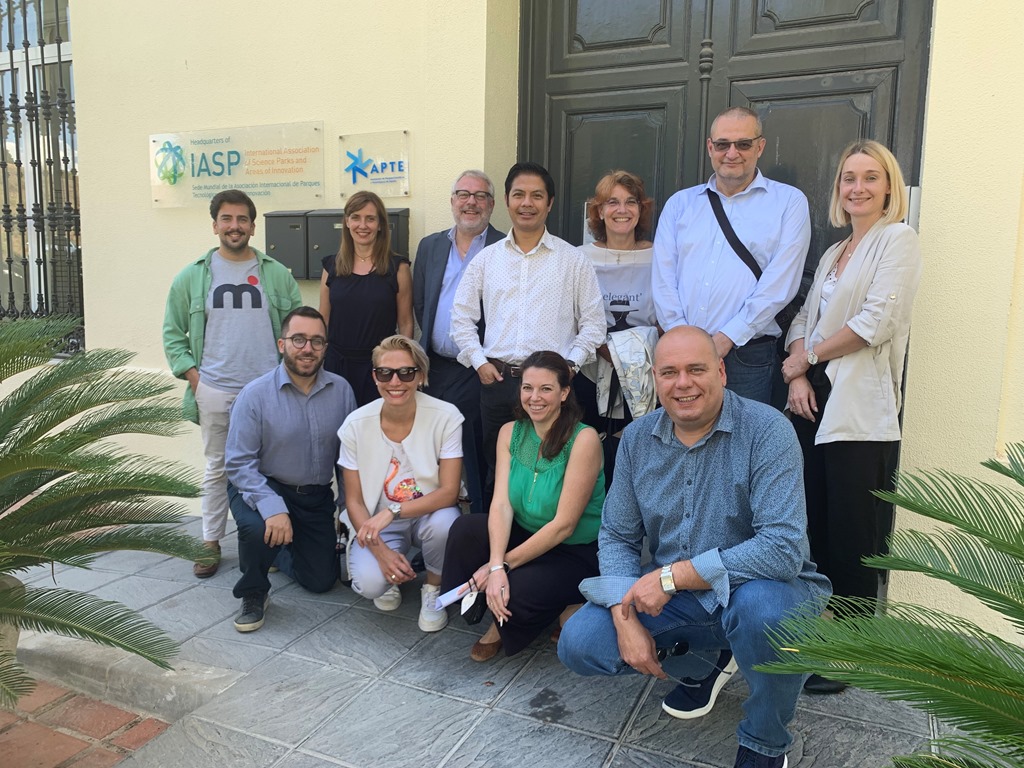 On 17th September the second meeting of the EU Erasmus+ project Collective Innovation to Fight Climate Change was held in Malaga, hosted by IASP – International Association of Science Parks and Areas of Innvation.
The consortium partners, with representatives from EPN Consulting Limited (UK), KISMC (Bulgaria), CEED Bulgaria, IDEC (Greece), CreaD (Belgium), Worldview Impact Foundation (UK) and IASP had finally the opportunity to meet in person to discuss about the progress of the project and next steps to follow to deliver the first output of the initiative, a Climate Change & Sustainable You Handbook.
The handbook, aimed at educators (mentors, trainers, coaches, consultants) working with entrepreneurs and SMEs, will provide them with information on climate change and sustainable development goals in order to transfer this knowledge and insights to the companies and entrepreneurs they are working with.
The methodology created will be tested in February in a specific workshop that will be organised by the project partner CreaD.
To know more about the project and the opportunities to participate in some of the activities visit the project website or follow us on Twitter, Facebook, LinkedIn, or subscribe to our newsletter.