This article was contributed by Dimitar Hristov of FCC partner KISMC
Following on from the previous article, which highlighted how the government is trying to tackle climate change, this article explores good practices on how municipalities and businesses are contributing to this. Below three green practices from cities of Sofia, Varna and Burgas are presented, which demonstrate a successful approach for win-win cooperation between municipal administrations, civic initiatives and businesses.
Sofia – Digital map of city areas suitable for urban agriculture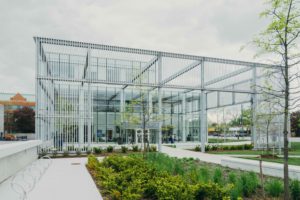 In order to illustrate potential areas for community-type urban gardens, a digital map was produced to support urban gardening initiatives and decision-making in Sofia. The map was designed by the municipal enterprise SofiaPlan, but the idea came from the CSO 'Initiative for the Development of Urban Farming' in Sofia, which actively participated in the process of data collection and validation of terrain with the help of volunteers.
The map is seen as a crucial precondition for the launch and scale up of the community gardens in Sofia – a key mission of the CSO initiative. To date there was no systematic and public data on how many and which municipality-owned terrains could potentially be used for urban gardening. Therefore, it was not possible to approach the municipality with a well-formulated and justified request for long-term access to these sites.
The map identifies, describes and evaluates the plots of land that can be potentially used for urban gardening. This allows citizen groups and other organisations to address the relevant municipal services with inquiries to access these plots and use them to create urban gardens/farms. Apart from citizens, the map also helps Sofia municipal authorities to streamline their urban development policies, especially in line with the municipal strategies for sustainable development in "Green Sofia and Vision for Sofia 2050".
To create the map, plenty of desk research was required. This included analysis of the Sofia General Urban Plan, classification of areas of land using online tools such as Google Earth, and use of the Copernicus database on land cover and vegetation. This was then complemented with onsite assessments of shortlisted areas, in which CSOs and citizens interested in urban farming were engaged.
The map was published in October 2020, and presents 65 municipally owned properties suitable for urban farming and also shows the location of  already existing community gardens in Sofia. The municipality received a compact and up-to-date descriptive map of land plots that can be used to revitalise less developed city areas and elevate their socio-economic profile.  Meanwhile, the civil groups interested in urban gardening obtained a very clear idea about the scope and location of potential community gardens and thus are better prepared to negotiate the renting and other conditions with the municipality.
This practice can easily be adopted by other cities, especially given that it emphasises not just cooperation but voluntarism. The volunteers have been active at every stage of the process and its success for urban gardening is certainly influenced by them.
Varna – Network of charging stations for e-vehicles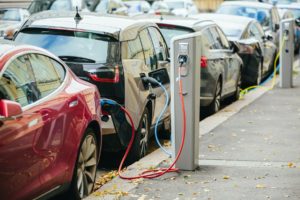 The COVID-19 pandemic caused an increase in the use of individual cars as opposed to public transport, largely due to fears about catching the virus. The Municipality of Varna therefore decided to stimulate interest in and the use of e-cars by constructing a network of charging stations as part of the  Project "Zone for paid street parking and installation of charging stations for e- cars".
The project includes the installation of 31 free-of-charge charging stations and a system for the monitoring and management of the network. 22 stations were installed within the blue zone of the city in 2020, whilst another 9 stations were added in 2021 in the southern industrial zone and are used to charge e-cars owned by the company "Municipal Parking and Blue Zone".
The number of users of the network is significant. Information on the exact location of charging points is provided by a mobile application named "Varna Charging Stations". Through it you can see a map of charging points, history of charges, saved locations and real-time reference for free stations. Charging stations have high security protection and can be relied on for trouble-free charging even in rain or snow. The project was implemented by the Varna Municipal transport company.
Bulgaria is by no means a perfect example of the use of e-vehicles, but the municipality of Varna is an example to other Bulgarian municipalities in the construction of charging stations. In addition to electric cars, e-bikes and scooters, which are widely used by young people in Varna, can also be charged free of charge.
The necessary funding is provided by the project "Tranche №2: Area for paid street parking and installation of charging stations for electric cars", funded by the European Bank for Reconstruction and Development, with an investment of €2,100,000. This has been rewarded by a huge increase in the use of electric cars in Varna, with it more than doubling from 300 to 730 in one year, contributing to a total of 3888 in Bulgaria.
Burgas – Integrated waste management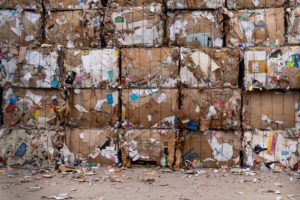 Burgas municipality has an innovative and proactive waste management policy. To better serve residents and tourists, a new system that upgrades the previous collection and disposal scheme has been implemented. The system includes new information system, transportation vehicles, bins for separate collection and underground points, treatment facilities and communication tools.
Every bin has an identification code and the authorities are informed about the maintenance of every point. New transfer stations and treatment facilities have been constructed – separation and recycling station, composting, construction and non-hazardous waste disposal facility, eco-park for bulky waste, hazardous waste and specific waste streams from households.
Investments for the waste management system development were provided through different Operational Programs for a total cost of €19,200,000, with the municipality contributing 20%. The annual budget for running the system is around €15,000,000 and is funded through the municipal budget, collected mainly from waste taxes.
A new biogas facility for organic waste is also under construction. Special recycle points have been introduced, whilst simultaneously producer responsibility schemes have been implemented with all operators for specific wastes – packaging, electric and electronic equipment, tires, used oils, wood and textile, batteries and accumulators.
Meanwhile, a new project "Innovation techniques and methods for reducing marine litter in Black Sea" started in 2020. A new information and communication program is providing adequate communication and information for citizens, assuring their active participation and support to these innovative and green changes.
The results of this initiative have been extremely positive, with the replacement of old containers with new bins for separate collection, new machines and intelligent monitoring and control system making the operation three times quicker. New waste management facilities are efficiently maintained whilst new ones have been constructed or are planned. The quantity and quality of the recycling materials is increasing annually: 30% more separate waste is being collected compared to previous periods.
The long-time experience on developing appropriate municipal waste management policy is a good achievement that should be shared with other municipalities. Good management is not a matter of financial resources, but more to do with human resources, smart planning and the implementation of appropriate measures for different waste streams, urban areas and neighbourhoods. Good communication between authorities and citizens has been key in these positive outcomes, and contributes to a positive solution for residents, tourists, the municipality and most importantly, of course, the environment.